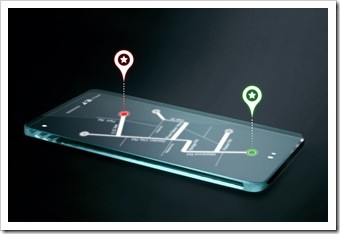 Scary how technology has become a savior but also freakishly aware as we type back pain or neck pain into Google's intelligent search bar.  It not only auto fills our requests but gives us the closest locations that match our keyword searches. Today with the ease of navigation our health and quality of life should be getting better.  Unfortunately, we are quicker to look up a location faster for a great restaurant, make reservations for a hotel or to obtain optimal service to fix our cell phones before we search the address for a full healthcare solution to our back pain and neck pain.
So let's begin now by using those clever tools to help us find a solution to your back and neck pain.
GPS For Health
"Where should I go to relieve my neck and low back pain?"
When you suffer with neck and low back pain you should consider an evaluation first by a qualified chiropractor.   The majority of these spinal complaints are caused by irritation and inflammation of muscles, tendons, and ligaments that not only help create the structure of the spinal column but  provide for the full mobility of the spinal vertebrae.  By locating regions of your spine where mobility is decreased, your chiropractor is able identify the areas that are in need of treatment. The treatment includes not only restoring mobility to the spinal joints, but to revitalize and strengthen the weakened areas.  Treatments may include the expertise of  physical therapists, massage therapists, and advanced technological tools to help expedite the healing process.
Do Not Ignore the Signs
Overall, pain is a warning sign, but many problems that cause pain can resolve on their own.  With some categories of physical problems, making the time to visit your chiropractor is the best course of action.  Repetitive episodes of spinal pain should always be evaluated by your chiropractor. A severe headache should probably lead to a chiropractic examination, especially if you've never before had the type and intensity of pain that you're currently experiencing. Persistent radiating pain into an arm or a leg, accompanied by numbness and tingling, can also be evaluated by your chiropractor. Again, if discomfort continues and you can't clearly explain to yourself why you're having the pain that you're having, the best thing to do is to make an appointment to see your doctor, that is, your chiropractor or your physical medicine team.  Most importantly you want to obtain expert information and advice, and to receive treatment if needed with the most helpful instructions on how to care for yourself in the coming days, weeks, or months ahead.
Call for An Appointment
Whether you are investigating a warning light or just looking for a to optimize your health, call our team first.  Our expert team looks forward to helping you repair, restore, and revitalize to help you achieve your desired destination.


For Your Health,

Dr. Salvatore Minicozzi